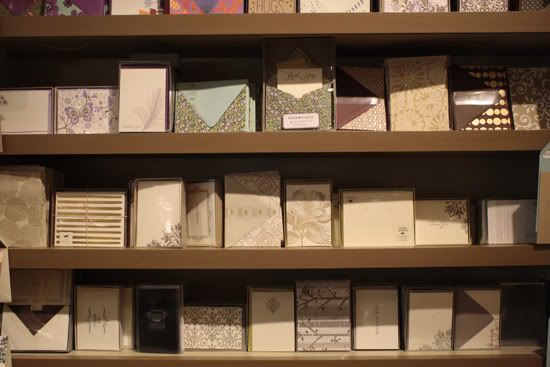 Going to the Paper Source is an experience that could only leave you inspired. It makes me happy to see the final pieces of people's creativity. After brainstorming, sketching, and trying to come up with my own designs, I feel so accomplished when it all finally comes together. Looking at others' designs always makes me wonder about the moment that inspired them to make what they did.
While in the store, I noticed
Rifle Paper Co.
stationery by Anna Bond. She graduated from my university not long ago as a graphic design major and though I didn't know her I felt so proud to see her pieces in such a notable boutique. It gave me hope for the things I may be able to do once I graduate.
For the longest time I'd been meaning to buy Grace Bonney's book,
Design*Sponge at Home
(I know, I know, I'm SO late). After debating buying it online for a while, I happened to run into it at Paper Source. I swear, it was a moment. I wasn't expecting to find it, but when I saw it, I couldn't deny it after seeing how gorgeous the cover was in person. I can't wait to take in the content of each page, but sadly, that will have to wait until I'm less busy when I graduate in December.