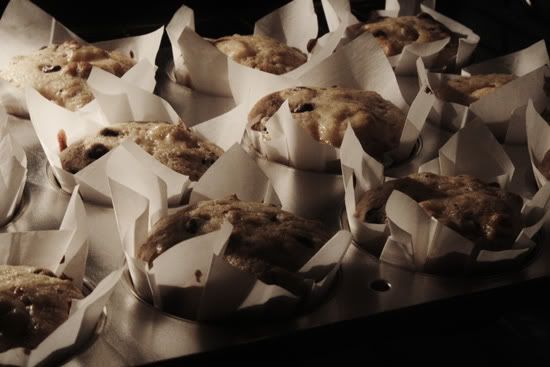 I'm not so into difficult recipes that have a long prep or bake time. I want something just long enough to enjoy the process, but you don't have to wait on! Banana bread is a pretty typical baked good in the fall, but I make my own with real bananas and real walnuts -- no mix with added flavors here. My own personal touch: chocolate chips. Handmade parchment paper cupcake liners give these muffins that authentic-recipe look.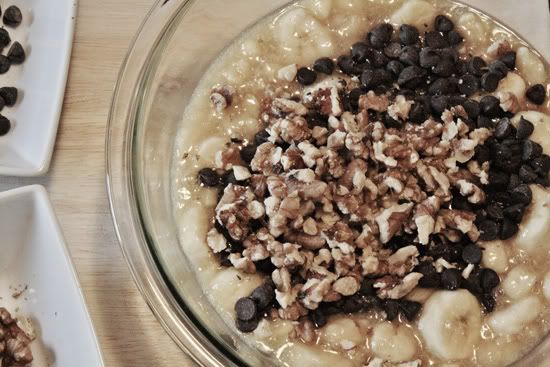 Ingredients //
2 smashed bananas
1 or 2 sliced bananas (I used 2)
1/3 cup melted butter
1 cup sugar
1 egg
1 tsp vanilla
1 tsp baking soda
Pinch of salt
1/2 bag semi-sweet chocolate chips
Walnuts
1 1/2 cups all-purpose flour
Directions //
Preheat your oven to 350 degrees. Mix butter and bananas in a large mixing bowl. Next, mix in the sugar, egg, and vanilla. Add the baking soda and salt. Mix in the chocolate chips and walnuts. Add the flour last, mix. Scoop into muffin pan liners as desired. Bake for 30 minutes; a little longer for a loaf pan. Cool and enjoy!