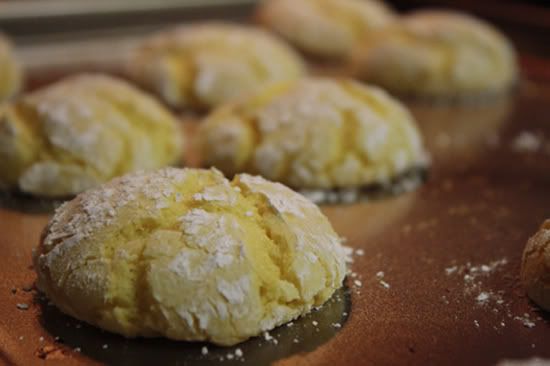 It's nearly October and as much as I'm craving all things pumpkin spice and chai, this weather as of late proves the environment is just not ready for autumn. While I impatiently wait for crisper weather I'm sticking to baking with flavors that can transition into any season. These lemon cookies are the simplest recipe you will ever come across.
Ingredients//
1 box Duncan Hines Lemon Supreme Cake Mix
Half tub of Cool Whip
1 egg
Confectioners sugar
Directions //
Combine the cake mix, cool whip and egg in a large bowl. Mix will appear dough-like but dry, it's okay. Roll the mix into 1 inch balls and roll in confectioners sugar to coat. Place on ungreased baking sheet for 8 minutes at 350 degrees.
Enjoy!